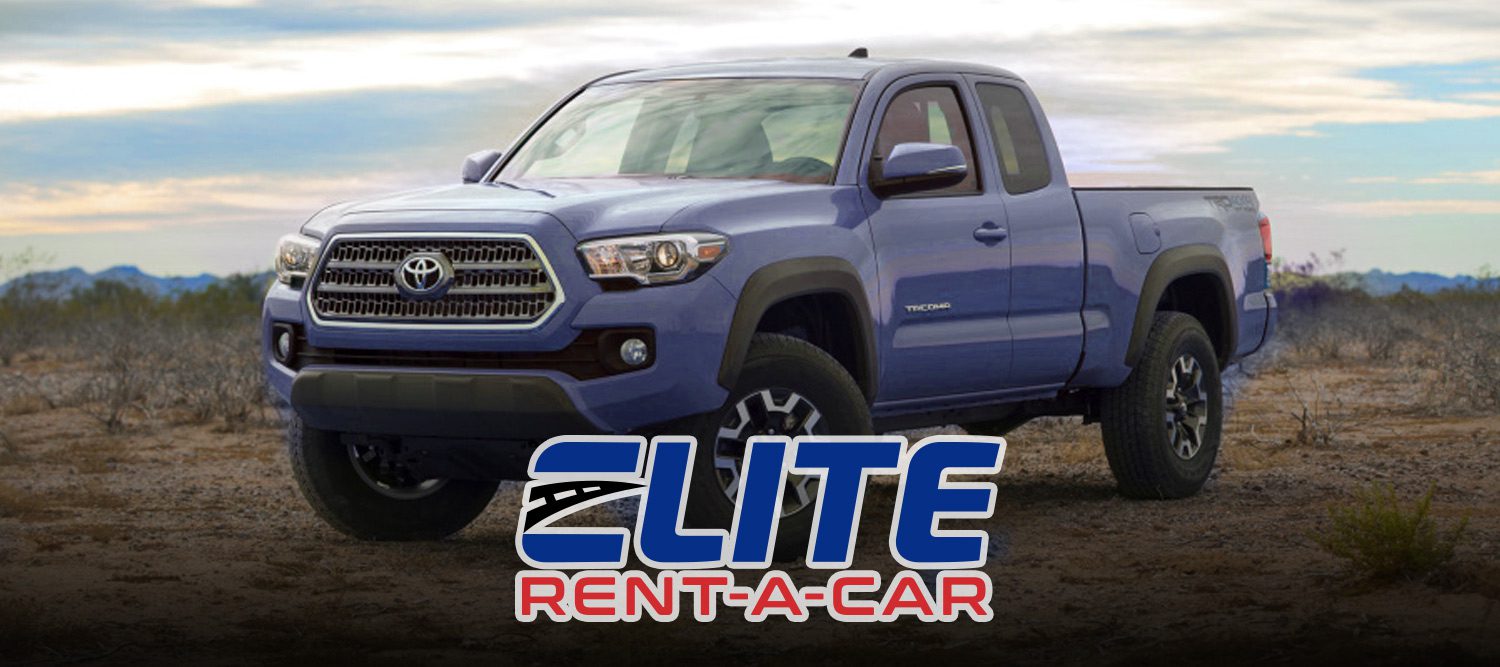 For all the vehicle options that Elite Rent a Car has on their fleet, the pickup truck rental option must be one of the most utilitarian. Not everybody needs a pickup truck every day. Only those that use one for work can genuinely justify owning one. However, when you need one, it is invaluable to have the option to rent one.
You don't need to own one if you need one sporadically. Renting a pickup truck is a great option when you need to move furniture, go to the nursery to get a tree for your backyard or any other bulky item you might need to transport. Not owning a pickup truck might be a good economical choice. By design, pickup trucks are engineered to move heavy loads. So getting good gas mileage is not one of their strong points. However, having the option when you do have the need can be very handy.
Having a pickup truck rental is only one option that Elite Rent a Car offers. We have a vehicle for every need. Our fleet of cars counts with many possibilities. We have a compact, economical option, mid-sized sedans all the way to 15 passenger vans. So whatever your transportation needs, Elite Rent a Car has got your covered.
So keep in in mind when you have to go pick up that couch your grandma gave you, or on your next visit to IKEA. When you need a pickup truck rental, don't look any further than Elite Rent a Car. Your best option for any vehicle rental needs.
Remember, you can book online or call us today at 713-227-3777 to reserve your vehicle today.