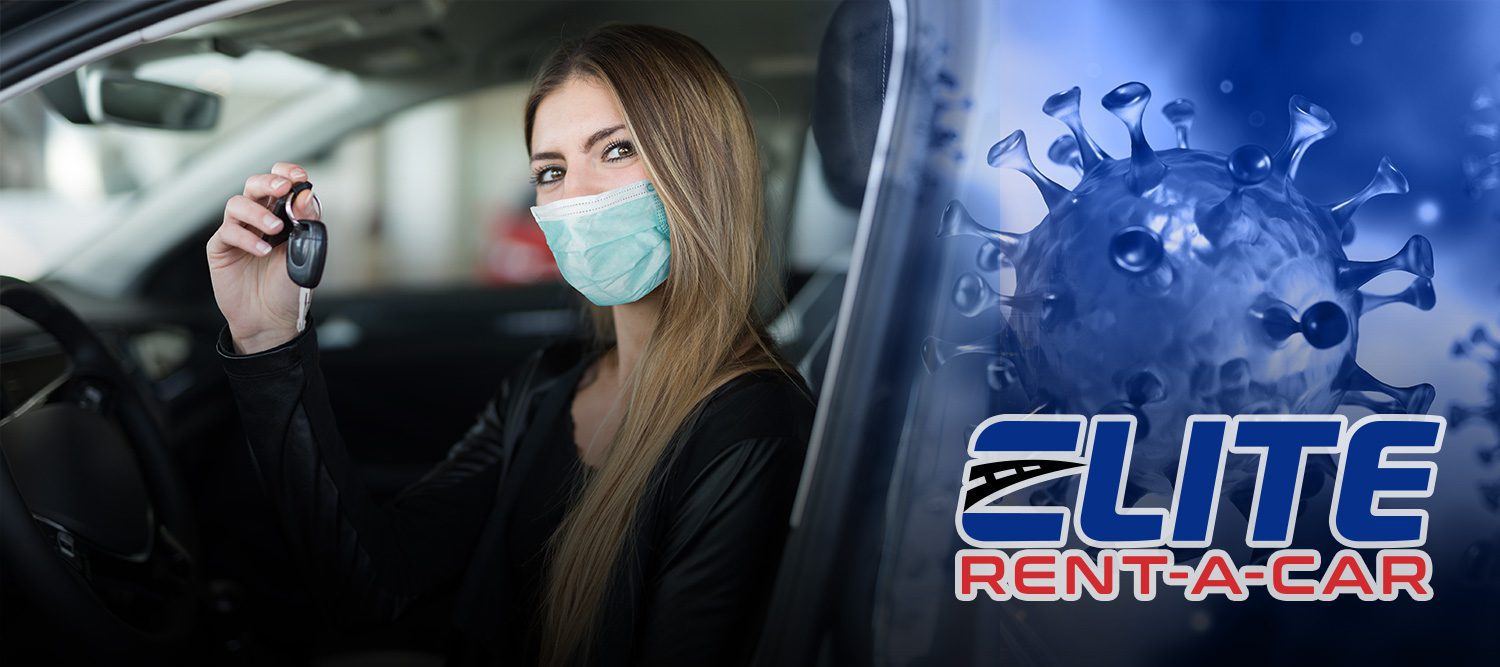 Summer Rent a Car in Houston where the weather is scorching. The summer heat can wreak havoc on any car. Elite's fleet of vehicles is continuously inspected and maintained to take on the summer heat. Rest easy and breezy with an ice-cold AC and a reliable ride.
Summer Rent a Car – New Normal
Cases for COVID-19 are back on the rise. Elite Rent A Car makes sure each of our cars is heavily sanitized after each rental. Let us know if you have any questions about how Elite is tackling the COVID-19 pandemic.
We pay close attention to the most high-touch areas of a car, such as the steering wheel and door handles.
Also, we offer curbside pickup, where your car is ready for you when you get to our location. We practice social distance.
Employees new protocols
As part of society, we are learning how each and every one of us has a responsibility to stop the spread of the virus. At Elite Rent a car, we embrace the new challenges by improving precautions to guarantee the highest level of safety for our customers.
Amongst the changes, we introduced new cleaning products, methods, and behavioral adjustments for our employees.
We provided personal protective equipment for all, increased handwashing, and practicing social distancing measures.
Customer extra precautions
You could do a little follow-up on your own. Call to ask about any concerns you may have about protocols. If you are in doubt, bring along any cleaning supplies and wipe down surfaces. We guarantee we go true a very comprehensive cleaning, but we understand it might make you feel better. If you are traveling with someone who might have been exposed, everyone should wear a mask.
You should reduce contact with others along the way. Try stopping at gas stations that you know will be less congested. Take precautions and include frequent hand washing or using hand sanitizer.
Houston-Westchase: 2535 Blue Willow Dr, Houston, TX 77042
Main Phone Number: 281-727-0338
Westchase Phone Number: 713-322-2477
Hours of Operation
Monday – Friday 09:00am to 05:00pm
Saturday 9:00am to 2:00pm